Offshore Fish Farms Threaten Gulf of Mexico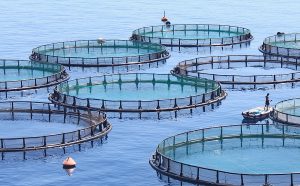 What: The Coming Threat: Offshore Fish Farms in the Gulf of Mexico
When: Monday, July 25 at 6:30 pm CDT / 7:30 pm EDT
Where: online through zoom—register here: https://us02web.zoom.us/meeting/register/tZckfuiprj0vHtWg0oG9aAkAsPain-oHeERT
The Federal government is proposing multiple offshore fish farms in the Gulf of Mexico, threatening the health of Gulf waters and stocks of wild fish. Join us as we learn about these proposed farms, their specific locations off Florida, Louisiana and Texas, and what is being done to keep them from harming Gulf waters and marine life.
Our guests include James Mitchell, legislative director, Don't Cage Our Oceans; Christian Wagley, coastal organizer, Healthy Gulf; and Andrianna Natsoulas, campaign director, Don't Cage Our Oceans.
Don't Cage Our Oceans is a coalition of 14 nonprofit organizations working to stop offshore fish farming while uplifting values-based sea-food systems led by local communities.
Healthy Gulf is a nonprofit organization that works to protect and restore the Gulf of Mexico and the people and communities along its shores. For more information or questions please contact Florida – Alabama Coastal Organizer Christian Wagley: christian@healthygulf.org or (850) 687-9968.