On Tuesday, April 27th, about 35 residents of St John the Baptist and several allies from outside the parish held a protest at the St John parish council chambers. They are concerned about a 36 silo grain elevator proposed for development in Wallace, a rural, working class, mostly Black community on the border of St James parish. The Greenfield project would bring in an estimated 60 permanent jobs, but residents say the pollution associated with the grain elevator would be a cost too great to bear.
Greenfield would emit 81 tons of particulate matter 2.5 per year. Particulate matter is a very fine dust, so small it can enter the human bloodstream and cause illnesses like COPD and asthma. It can even lead to premature death.
The grain elevator received their air permits from the LDEQ in August of 2020 without residents' knowledge. The project is classified as a minor source of emissions and is therefore not required to issue public notice for its permit application — a source of ire for the protesters. "[The parish council] put out a newsletter when we got a Chick-fil-A in Laplace, but couldn't tell us about this multi-million dollar project," said Joy Banner, a local activist helping to organize the community response. Wallace residents wanted to be made aware of the Greenfield development and sought out for input. Instead, the parish council has refused to add the Greenfield project to their meeting agendas for discussion. "Shame on you," protesters chanted in unison as St John councilmembers entered the government building.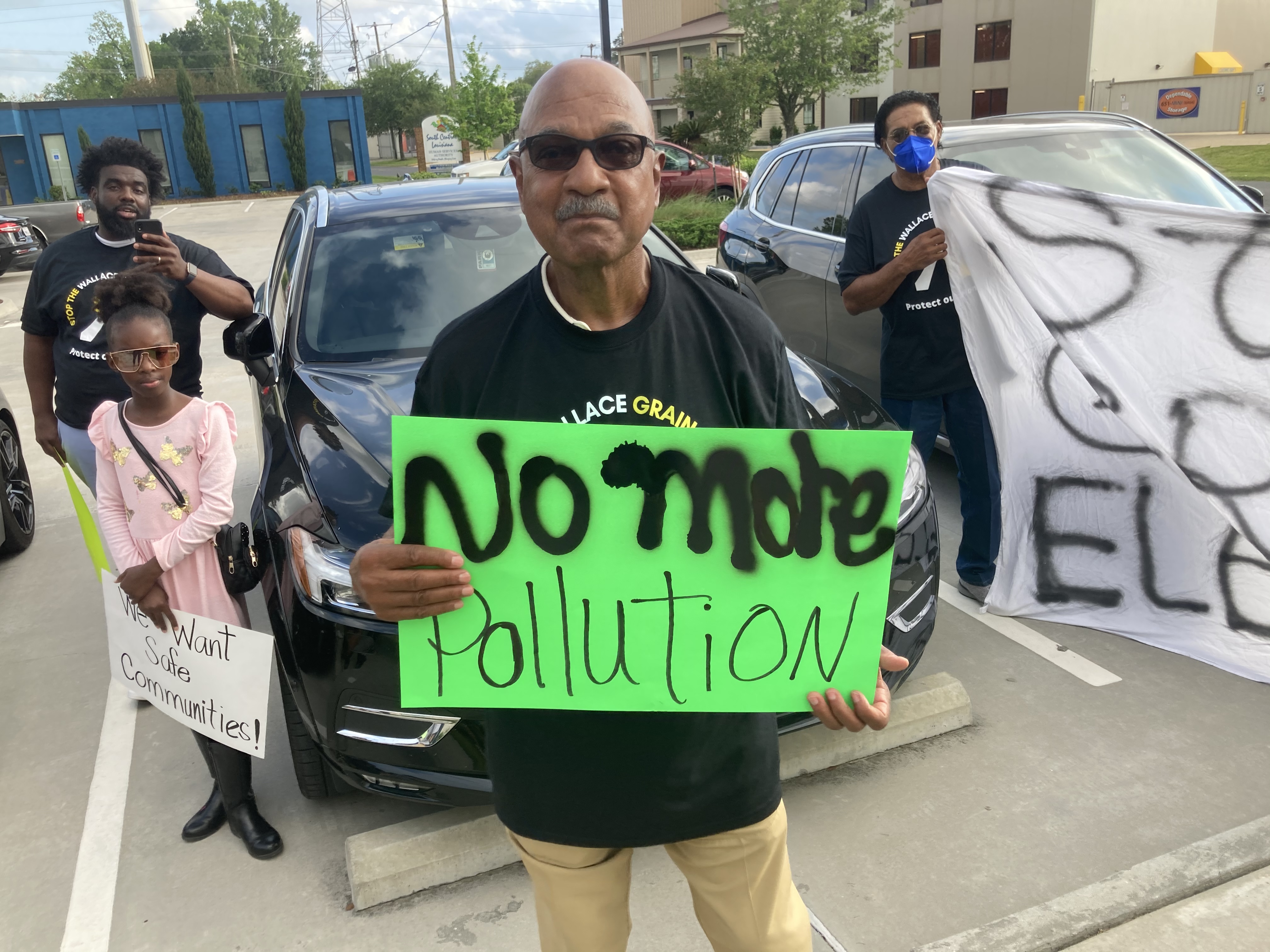 The Greenfield grain elevator would be constructed next door to the Whitney Plantation Museum, unique in the nation for its focus on the lives of enslaved African-Americans. Joy and Jo Banner, community activists who co-lead the Descendants Project, want to see a greater emphasis on tourism and cultural resources as an economic driver rather than industrial development. Like many in Wallace, they worry about grain dust explosions and further impacts on what they describe as "compromised air." According to the EPA's National Air Toxics Assessment, the five mile radius surrounding the proposed Greenfield site has higher rates of cancer than 95% of communities in the U.S. Protesters complained that they are already inundated with red dust from the Naranda aluminum plant in nearby St James parish.
"The air we breathe matters," read one man's sign as he stood outside council chambers. After two hours of rallying the protesters gathered their signs and prepared to leave. With no signs of slowing down, they are now planning another community meeting and more outreach to residents of St John.
‍
‍