St James is a rural parish (county) in Southeast Louisiana that sits on both banks of the mighty Mississippi River. The parish is located in the 85-mile stretch between Baton Rouge and New Orleans known as "Cancer Alley" because it's home to more than a hundred industrial facilities and some of the most toxic air in the nation.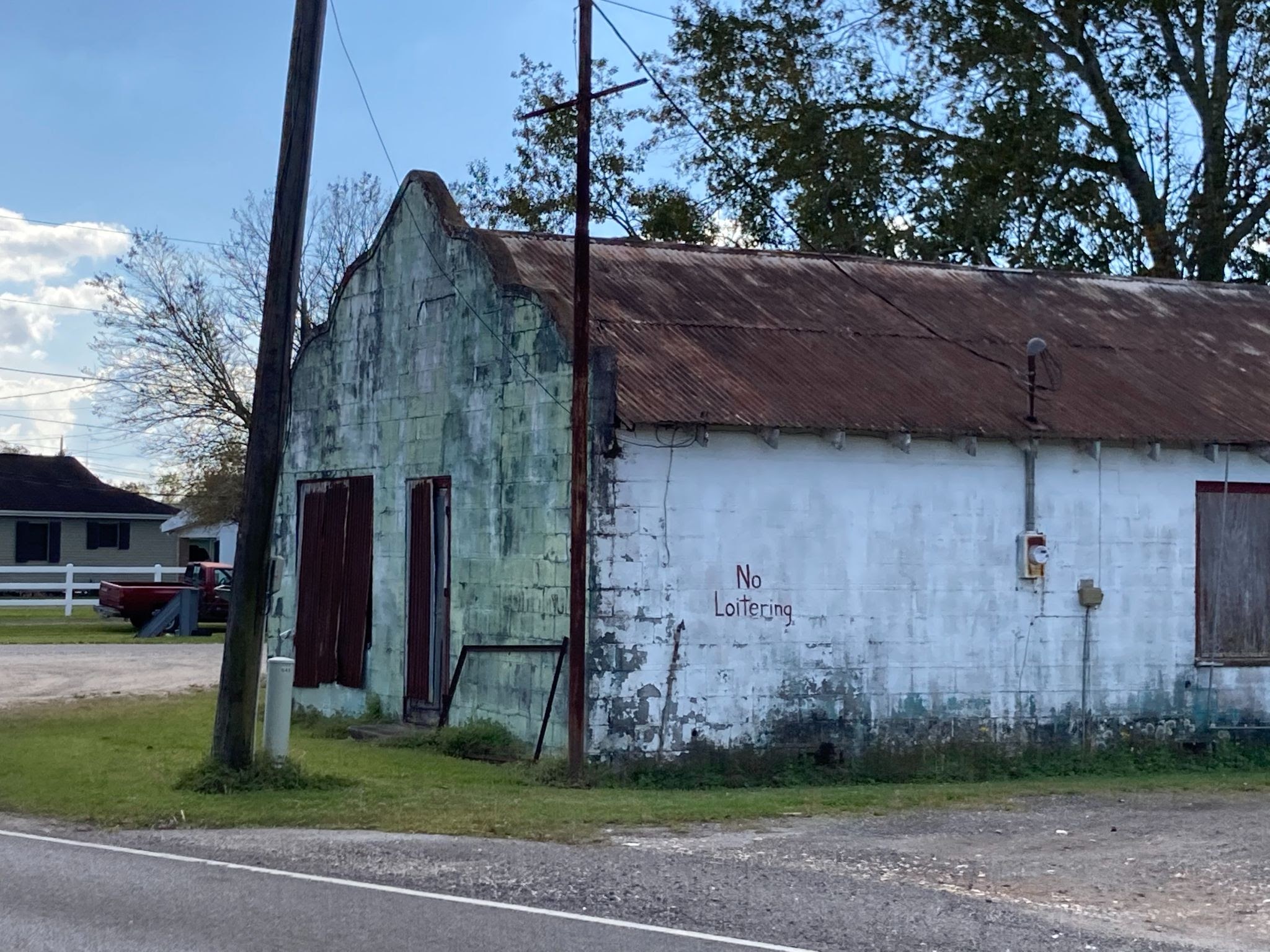 In 2018 a Taiwanese corporation called Formosa Plastics Group announced its plan to build a massive petrochemical complex in St James Parish, one of the largest new plastics facilities in the world. According to Formosa's air permits, it would release up to 189,000 pounds of cancer-causing chemicals into the air every year, doubling toxic emissions in the parish. Adding insult to injury, Formosa would build on top of unmarked gravesites where enslaved ancestors of St James residents were laid to rest.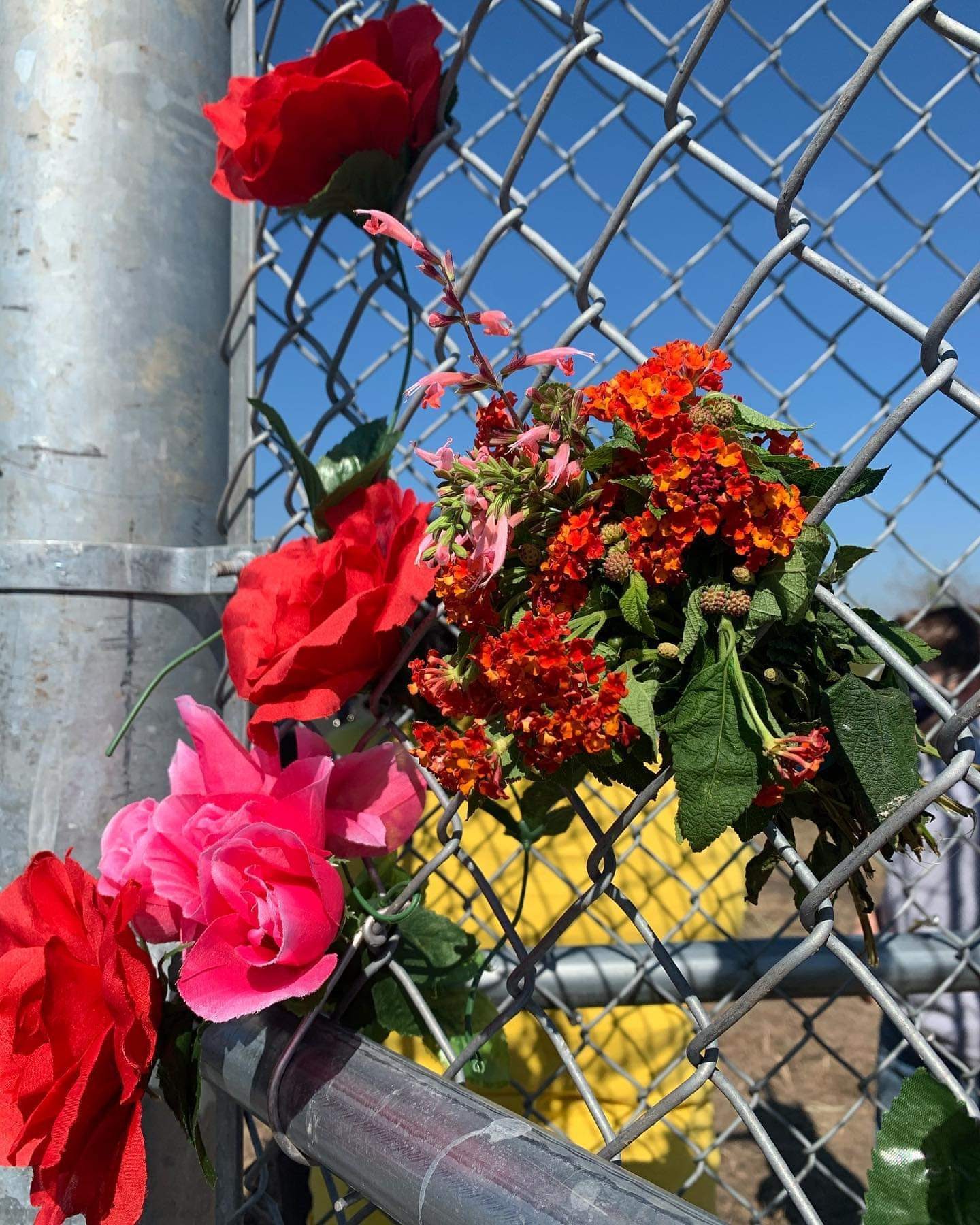 When St James resident Sharon Lavigne learned that Formosa intended to build two miles from her home, she founded RISE St. James, a faith based organization that informs parish residents about risks from the petrochemical industry. For years, RISE has campaigned to stop Formosa, with the support of allied organizations like Healthy Gulf, Louisiana Bucket Brigade, Inclusive Louisiana, Earthjustice, Center for Biological Diversity and the Tulane Environmental Law Clinic.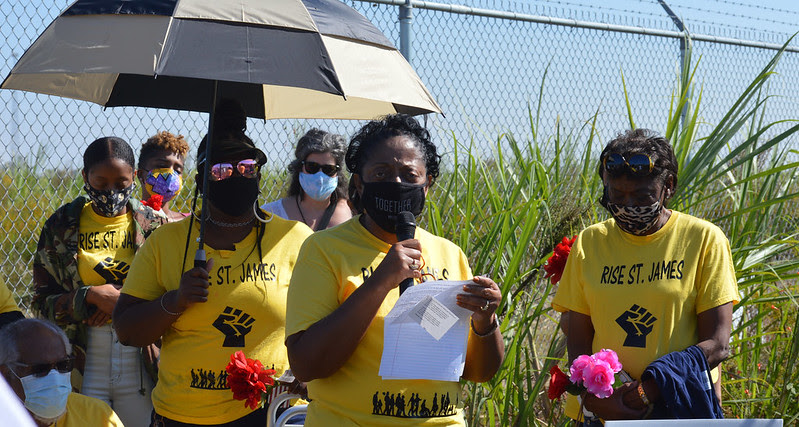 Last week the Stop Formosa coalition won a massive victory – the US Army Corps of Engineers has ordered a full environmental impact statement for Formosa Plastics. This in-depth analysis, which can take a year or more to complete, poses a massive roadblock for a project that had planned to begin major construction in 2020.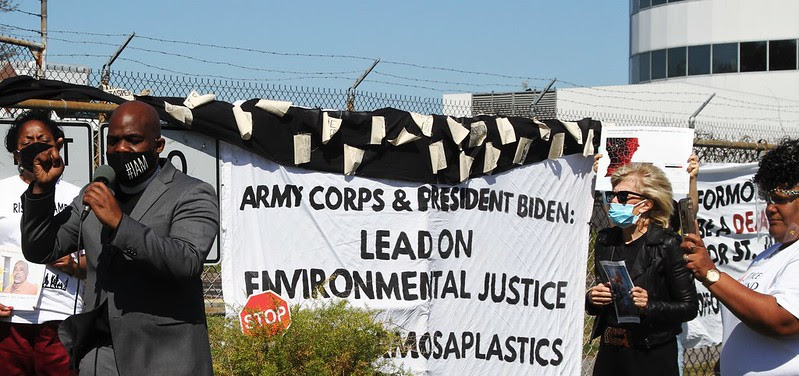 The petrochemical industry first came to St James in the 1960s but industrial buildout has rapidly accelerated since 2015. Now there are over a dozen refineries, chemical plants and other industries located in the parish. And while the population of St James Parish is nearly fifty-fifty black and white, almost all of the new facilities have been built in St James' 4th and 5th Districts, where the vast majority of folks who live there are black and working class. Over time residents of St James' 5th District, where Formosa plans to build, have witnessed the loss of their post office, their high school, grocery stores and shops. Vegetable gardens wither, pecan trees no longer bear fruit. Families have left as plants have moved in, poisoning the land and choking the air with chemicals.
None of this happened by chance. In 2014 the St James Parish council had zoned much of the 4th and 5th Districts as "Residential/Future Industrial," writing into the books their plan to empty out these communities and make room for more polluting industry.
But RISE St James and other parish residents are fighting for the future of their community. We work in solidarity alongside them. Healthy Gulf joined the Stop Formosa coalition in 2019, providing technical and scientific expertise and later, organizing capacity. Through our Toxics Watch program, Healthy Gulf has worked with St James residents to install air monitors that track levels of particulate matter 2.5, a type of air pollution. During the early days of the pandemic with PPE still scarce, RISE St James and Healthy Gulf distributed hundreds of masks throughout the parish along with important information about air pollution risk.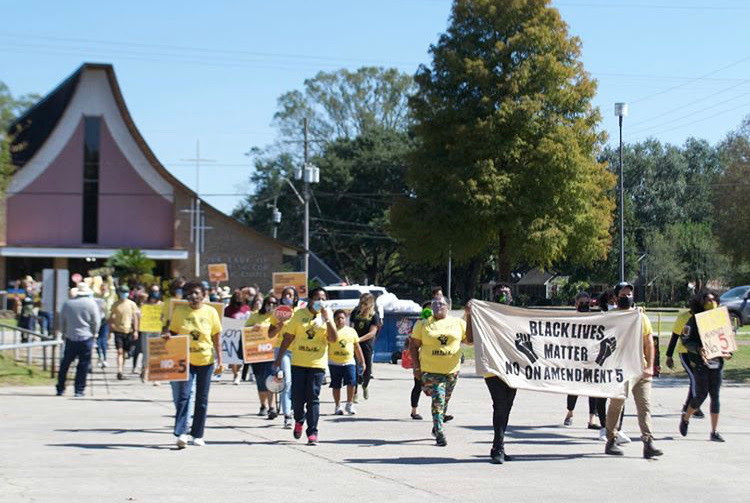 The Stop Formosa coalition has held countless press conferences, marches and teach-ins. We've turned out residents to facility permit hearings, placed op-eds and knocked on doors throughout St. James Parish to speak with residents one-on-one. Coalition advocacy got the United Nations to condemn Formosa Plastics' St James project as an example of environmental racism that must end. Earlier this year, the Stop Formosa coalition organized a drive that garnered 40,000 public comment submissions to the US Army Corps of Engineers opposing the Formosa Plastics project. All of this organizing work, along with a robust media and litigation strategy, have paid off: time and time again Formosa has been delayed.
The recent decision by the US Army Corps of Engineers to order a full environmental impact statement (EIS) for the Formosa Plastic project is among our greatest victories to date. The Army Corps will now do a complete analysis of the public health, environmental, climate, environmental justice and cultural impacts of what would be one of the world's biggest plastic-making plants. Formosa's federal permit is on hold pending the completion of the EIS – time we need to kill this project for good. Stephanie C., Vice President of RISE St. James, put it best: "Giants can fall." This win is a testament to the leadership of frontline organizations like RISE St. James and Inclusive Louisiana, as well as the strength of the coalition that backs them up. Healthy Gulf is a proud partner in this campaign and will continue to push for environmental justice in our region.