In the aftermath of Hurricane Ida, Healthy Gulf documented the damage in Cancer Alley, Port Fourchon and Lafourche, Terrebonne, Plaquemines and Jefferson Parishes in Louisiana. On two flights provided by SouthWings, Healthy Gulf documented the catastrophic damage to the communities and industries that bore the brunt of Hurricane Ida's wrath.
The observations were tragic and predictable. Entire communities were flooded, multiple oil slicks were observed and reported, petrochemical facilities were flaring and spewing black smoke into the air next to Black and brown communities.
Air pollution was rampant. Saturday, Healthy Gulf staff reported an intense smell of rotten eggs on the entire drive from Norco to Gonzales. The same intense fumes were present on the flight, especially around the Shell Norco and Phillips 66 Alliance refineries.
Refineries and petrochemical facilities are drowning in water. Many of these industrial sites showed damage to their tanks or buildings. In the wetlands and marshes, there is sheer devastation in some cases. These are the same locations where oil and gas drilling, wells, canals and other infrastructure are dense along the Louisiana coast.
Barges are currently controlled on the Mississippi River, but there are several that have struck the river levees, and are now "beached" on the batture. Many barges show signs of damage.
"Seeing this devastation firsthand is yet another reminder that we are woefully unprepared for the continuing Climate Crisis," said Scott Eustis, Community Science Director for Healthy Gulf. "We saw devastated communities, and industrial facilities spilling pollution into the wetlands. Each hurricane, we see the unmitigated pollution from industry spilling into communities. In 1967, when the refineries were built, perhaps my grandfather's generation couldn't have predicted this. But in 2021, it's insane for the United States to permit new, delicate petrochemical manufacturing, like LNG plants, in the path of the hurricane, where we know for certain they will be destroyed."
"The flooded, leaking, and flaring facilities that we observed were permitted to operate by state and federal environmental agencies. We know that they will pollute when hit by hurricanes." Said Matt Rota, Healthy Gulf's Senior Policy Director. "We know better now. Permitting and expanding facilities in the coastal zones of the Gulf states is pure folly. New facilities simply means new and preventable disasters when the next storm comes."
"During our flight over Shell NORCO and Phillips 66 Alliance refineries, we observed a large amount of flaring. The air over Shell Norco was dark and extremely hazy; being that high up gives an excruciating view of the pollution event because the plane is directly in line with the pollution," said Naomi Yoder, Healthy Gulf's Staff Scientist. "While documenting these pollution and flooding events, action from the State and EPA are necessary to hold the fossil fuel industry accountable in Louisiana. That industry should have to shoulder the burden of the cost of cleaning up their facilities, while working tirelessly to prevent these sorts of spills. In Louisiana we live at ground zero for environmental racism and the impacts of climate change. We're doing what we can to document pollution following the storm, but seeing the state the wetlands and waters are in I am convinced we will not be able to find all of the spills, at least not before the pollution reaches people or ecosystems. The industry has to take responsibility for what they do."
After these flights, Healthy Gulf reported 11 oil spills to the National Response Center. There is no word on how each of these facilities will be held accountable for their spills or what processes will be put in place to prevent future spills after hurricanes. As of Monday morning, 350 oil and chemical spills have been reported to the U.S. Coast Guard in the wake of Hurricane Ida.
Additional images can be found at links below. Credit all photos to: Healthy Gulf, flight provided by SouthWings.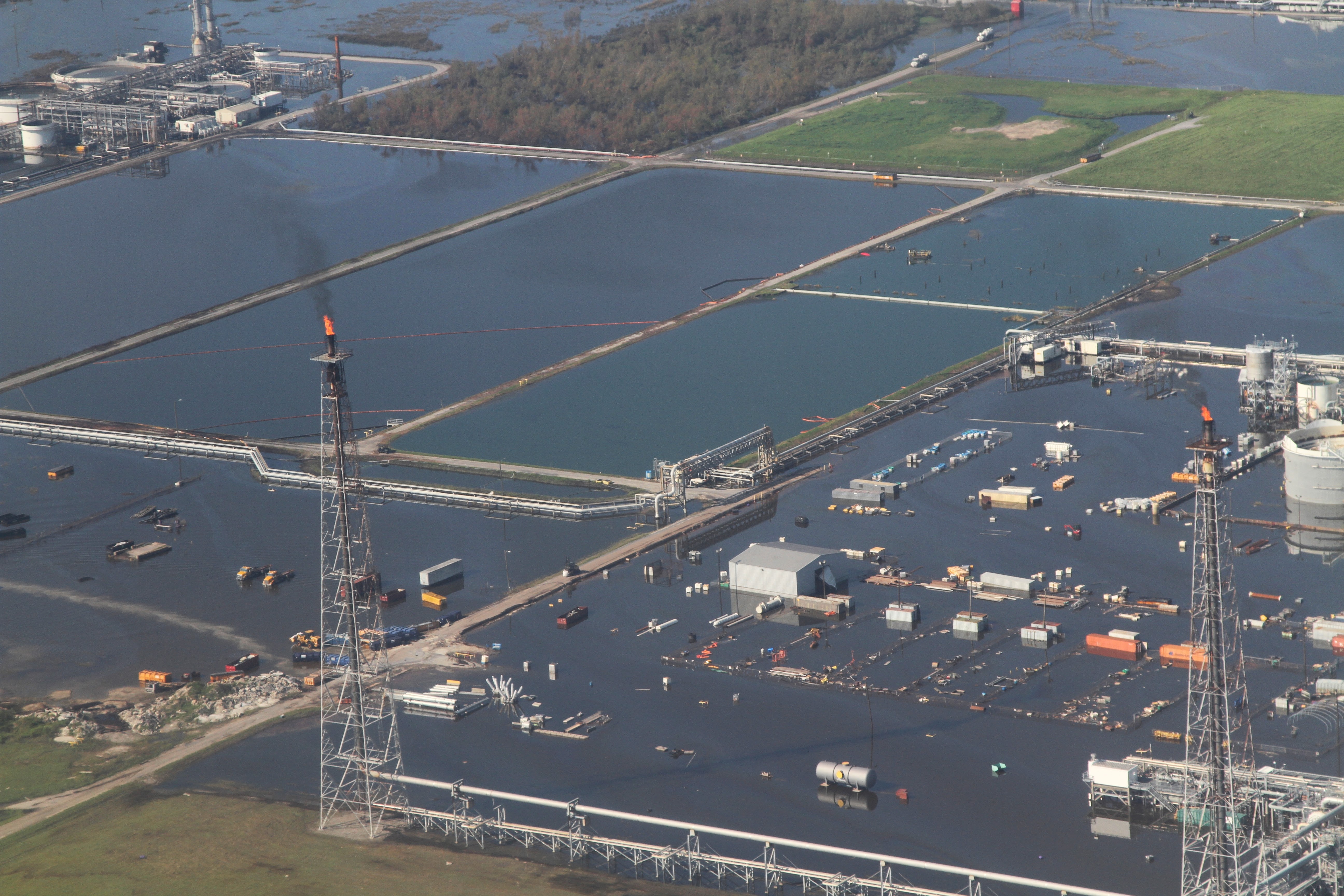 Phillips 66 Alliance Refinery–flooded and flaring. Multiple oil and chemical spills visible in the water at various locations. Some booms are already in place in an attempt to minimize the damage. 9/4/2021. Credit: Healthy Gulf, flight provided by SouthWings.org.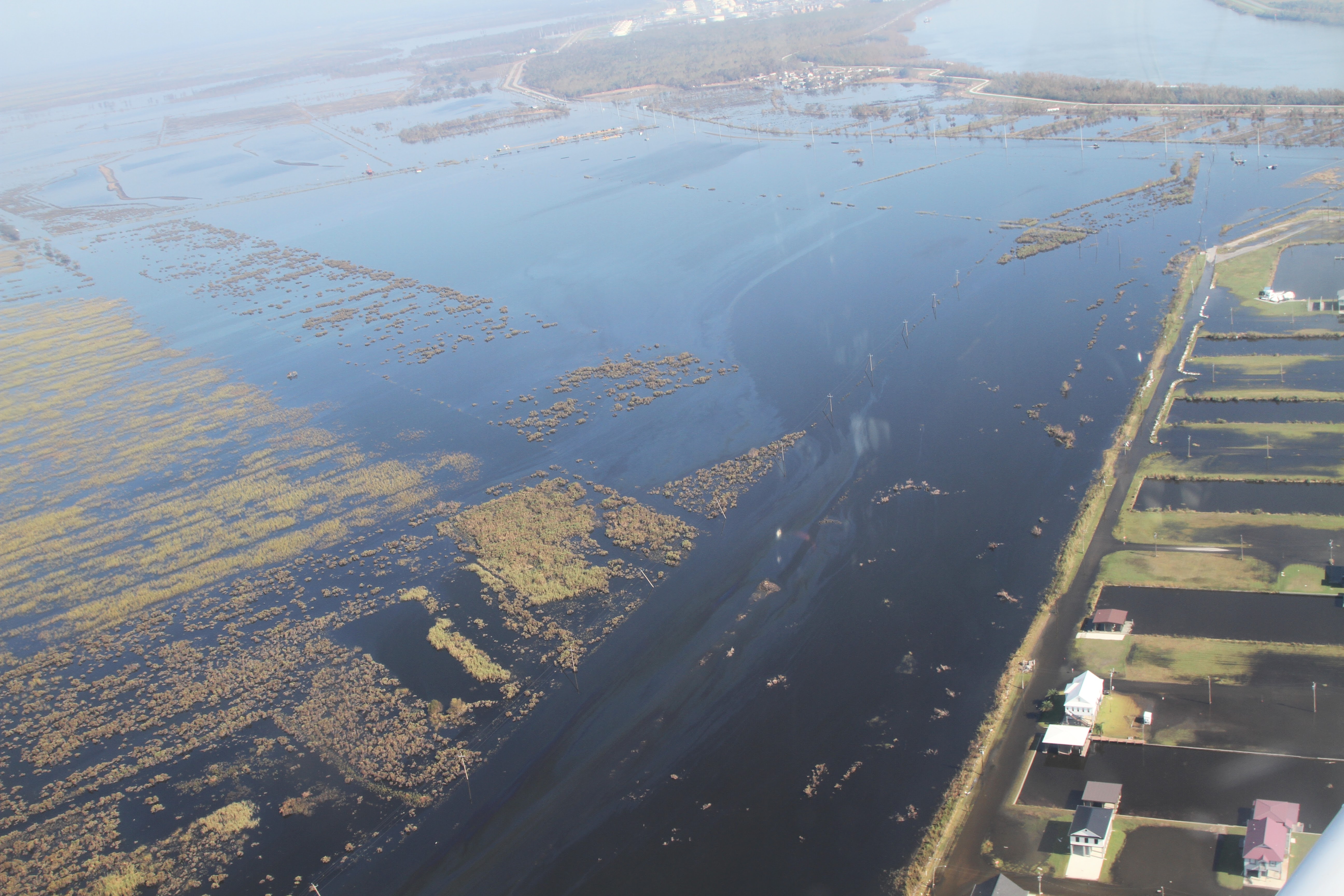 Oil sheen visible in floodwaters near Myrtle Grove Marina. 9/4/2021. Credit: Healthy Gulf, flight provided by SouthWings.org.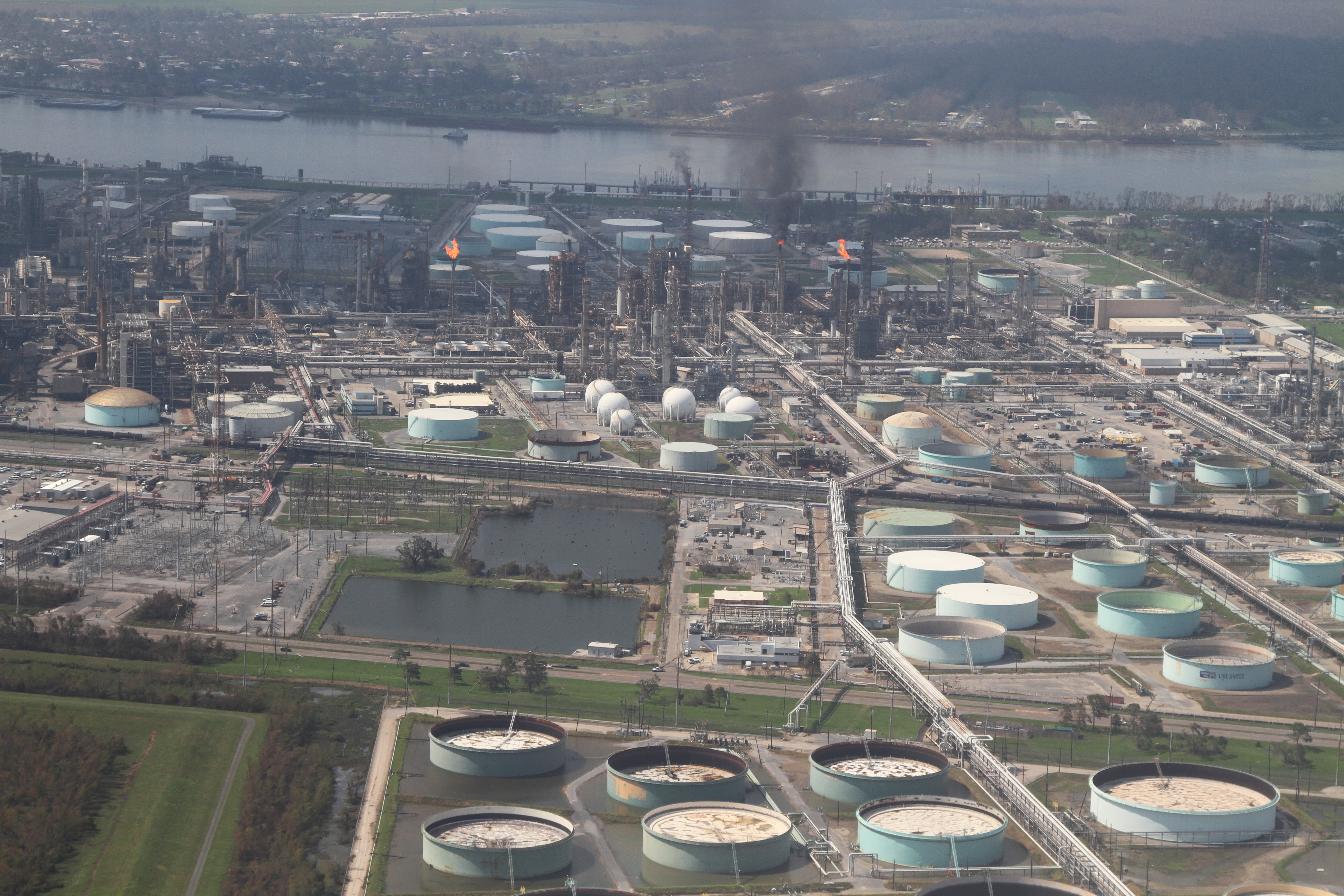 Shell's NORCO petrochemical facility with multiple flares and visible air pollution. 9/4/2021. Credit: Healthy Gulf, flight provided by SouthWings.org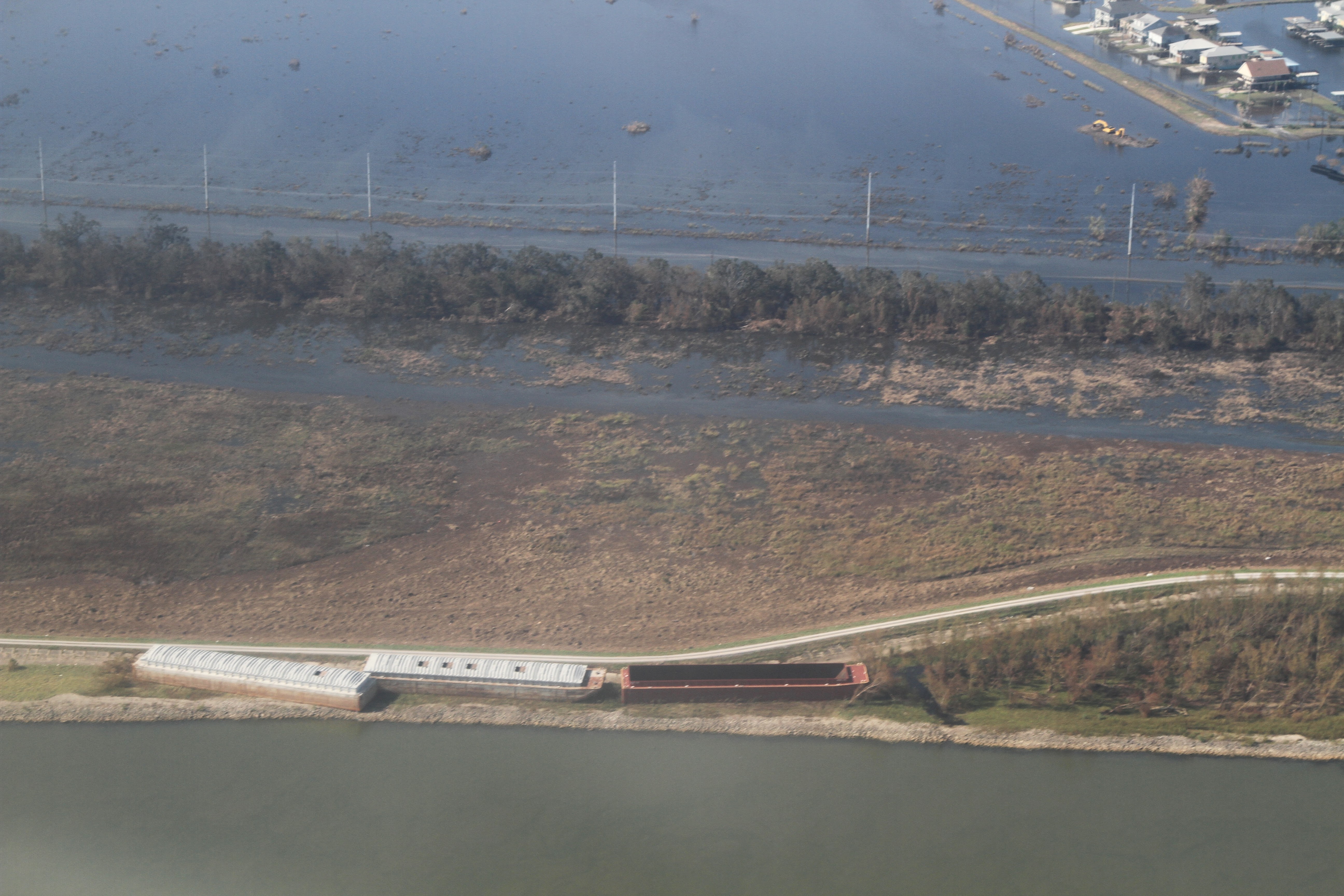 Barges litter the shoreline of the Mississippi River near Myrtle Grove. 9/4/2021. Credit: Healthy Gulf, flight provided by SouthWings.org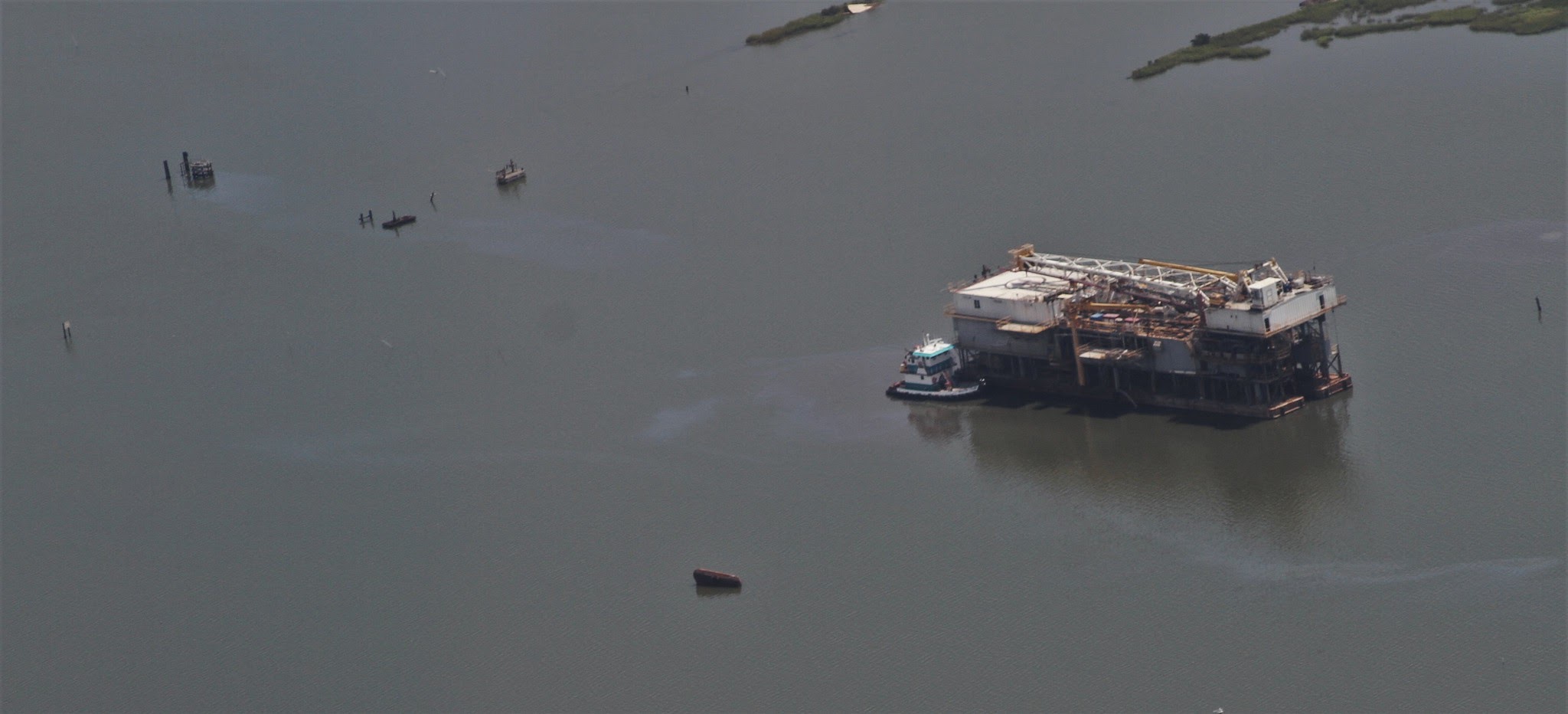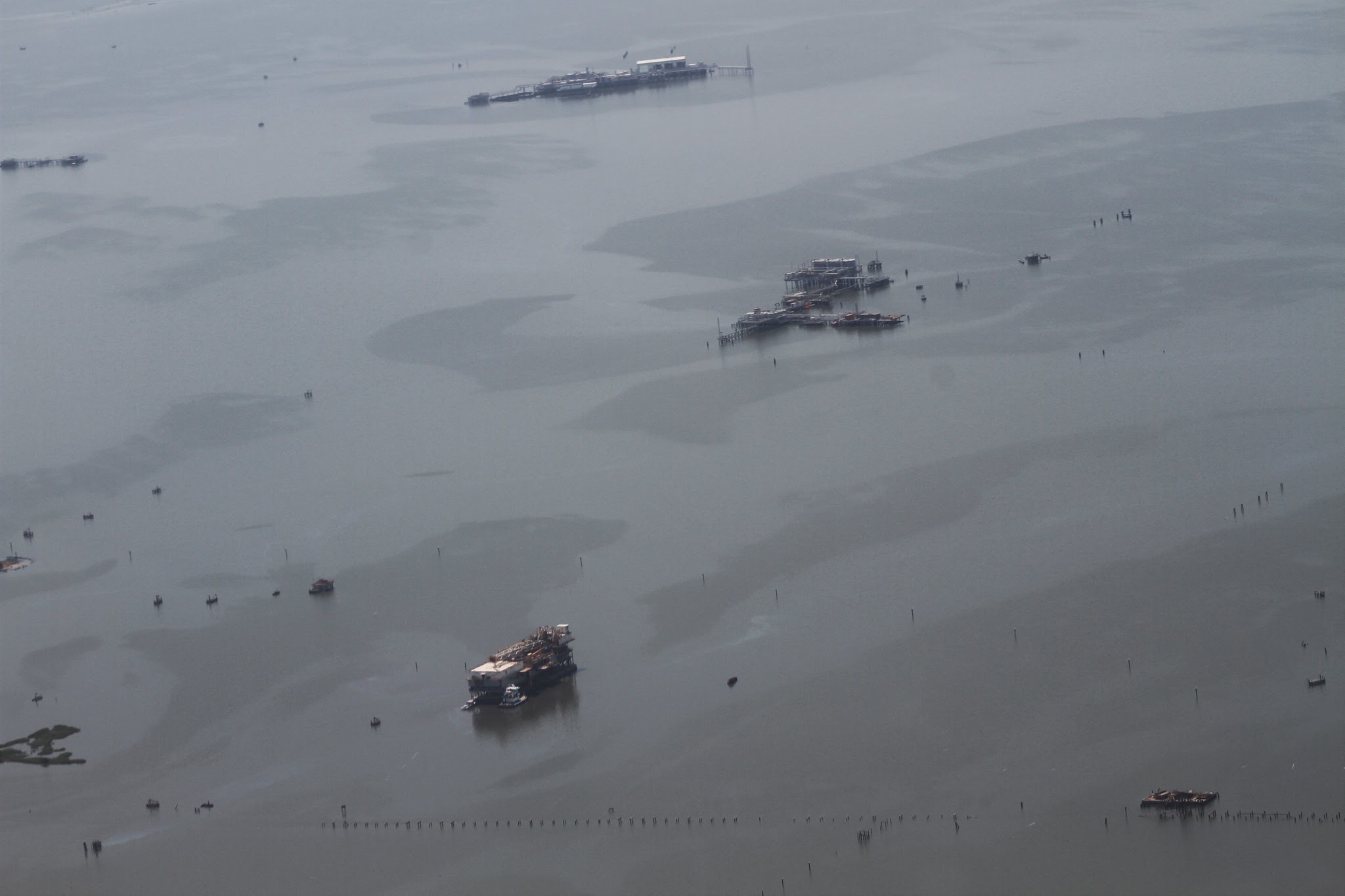 Hilcorp Energy Company oil drilling barge in Lake Washington. 9/3/2021. Credit: Healthy Gulf, flight provided by SouthWings.org.
Sheen from Energy XXI GOM platform south of Port Fourchon. 9/3/2021. Credit: Healthy Gulf, flight provided by SouthWings.org.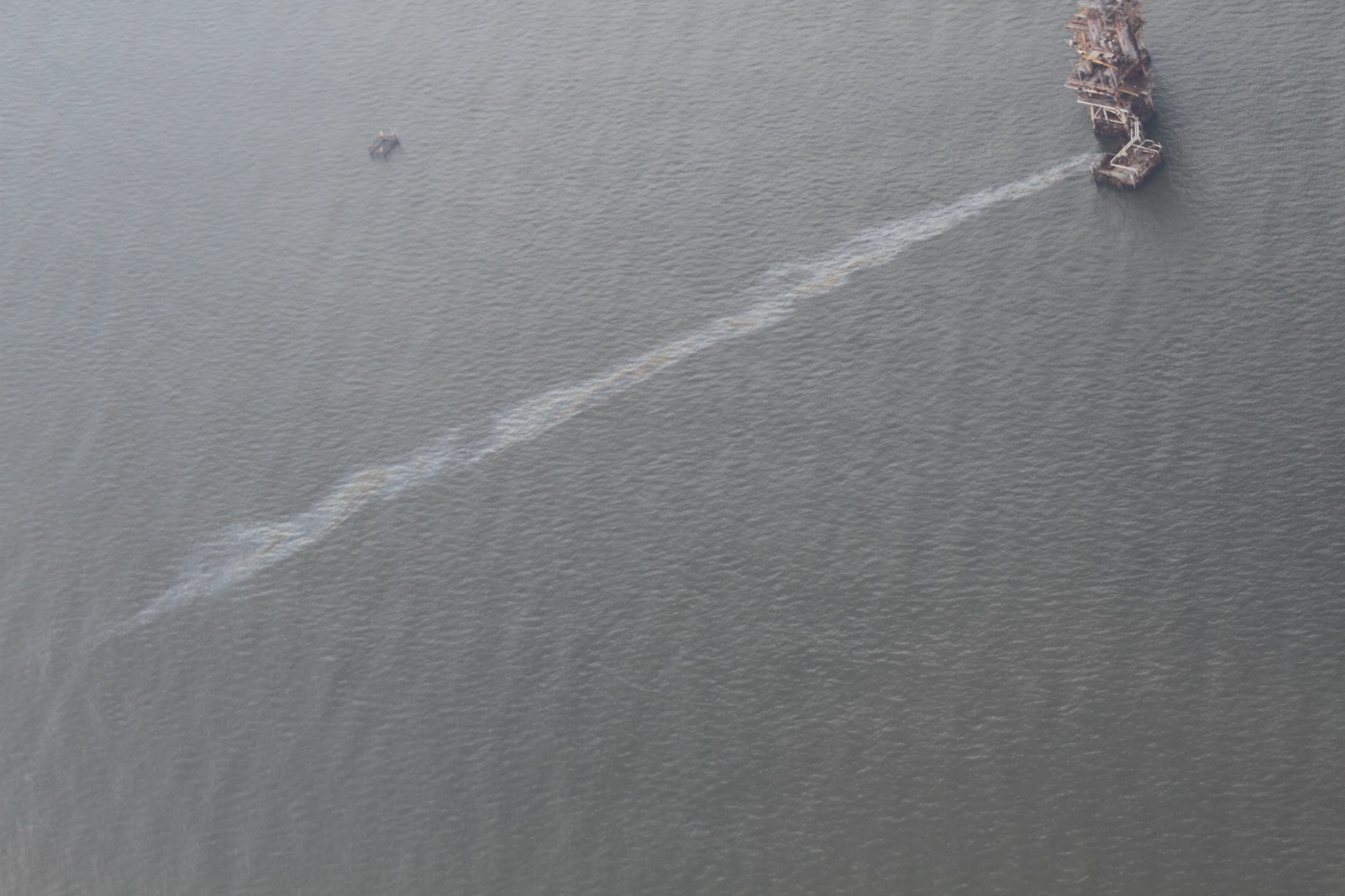 Whitney Oil and Gas platform leaking oil, demonstrated by a sheen. 9/3/2021. Credit: Healthy Gulf, flight provided by SouthWings.org.