Lake Charles, LA – On the afternoon of Saturday, June 3rd, as many prepared to enjoy the weekend with family and friends, an unanticipated environmental emergency occurred. As rain began to fall, lightning struck a tanker at Calcasieu Refining, igniting a massive fire. The tanker contained around 46,000 barrels of naphtha, a flammable hydrocarbon product.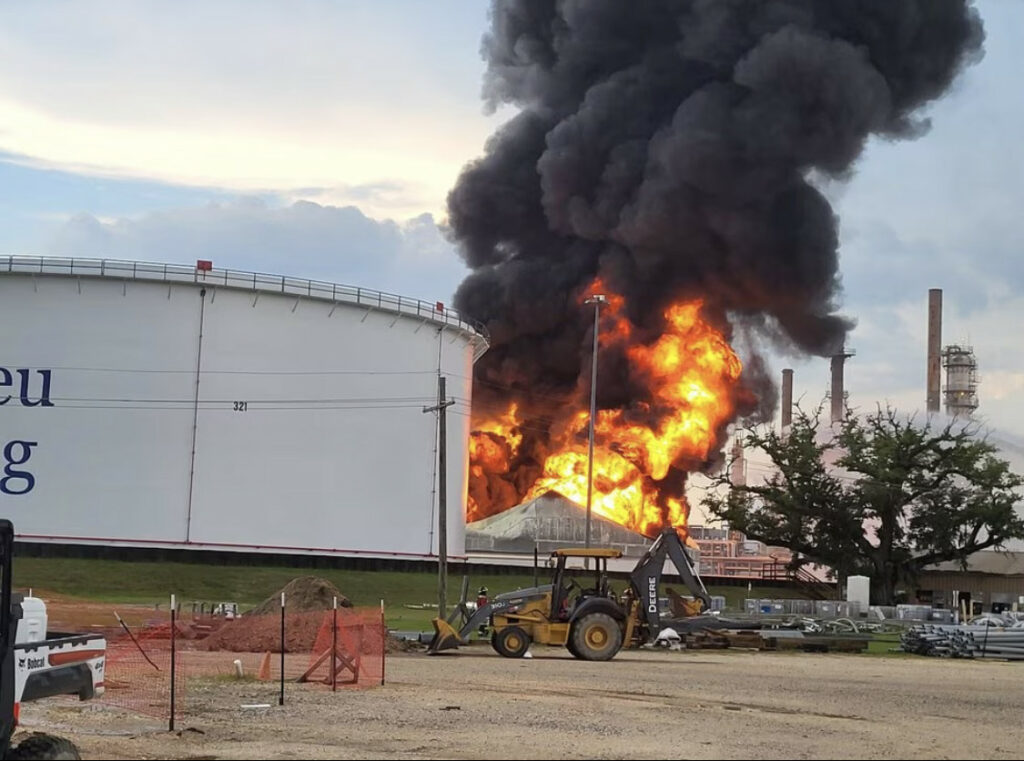 Within the next hour, the Calcasieu Office of Emergency Preparedness called for residents within a 5-mile radius of the fire to shelter-in-place and a mandatory evacuation was ordered for residents within a 1.5-mile radius. Included in those affected by the evacuation order were the residents of an assisted living facility. As efforts began to get those most vulnerable to safety, the Calcasieu Parish Police Jury and various other city and parish agencies came together to create a temporary shelter for those forced to abandon their homes. As the day turned into night, the fire continued to burn. The billowing smoke could be seen across the city skyline.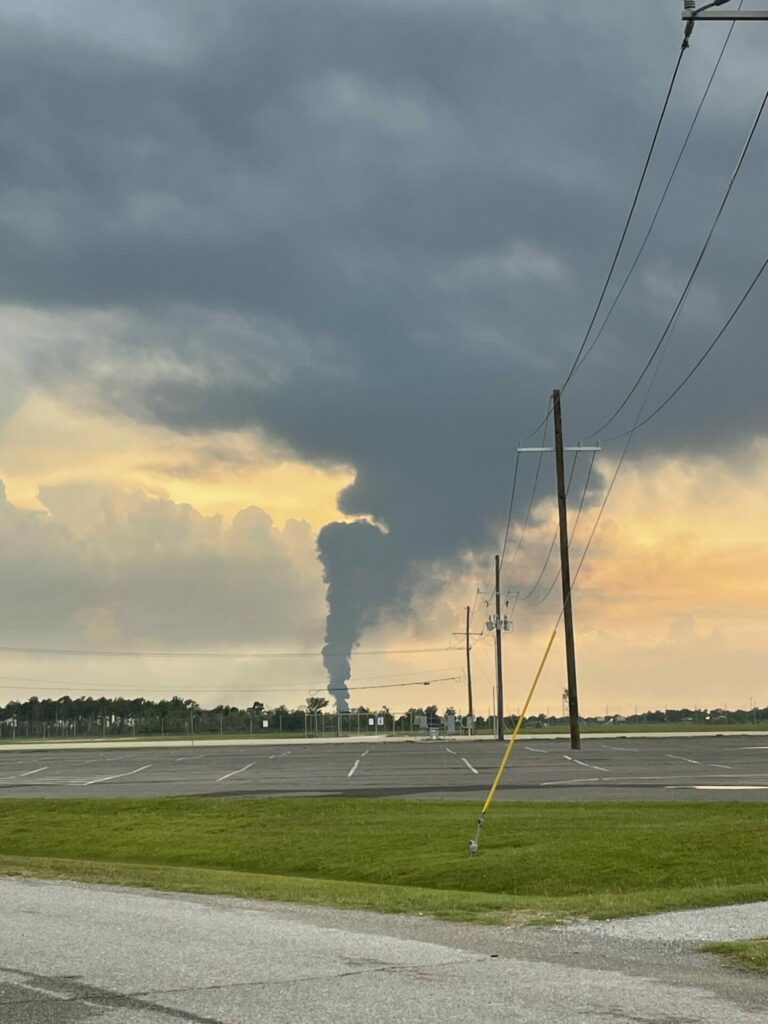 Throughout the afternoon and night, the residents of the Verandah and Graywood subdivision were cared for and made comfortable at a nearby complex by various volunteers. Eventually, the fire was successfully extinguished, and the mandatory evacuation and shelter-in-place orders were lifted around 5:30 Sunday morning. As everyone was able to go back to their homes, residents found themselves asking a familiar question… Why are these facilities placed so close to our neighborhoods?
Hundreds of family homes and an assisted living facility sit in the shadow of a massive chemical refinery. The risk of disaster is clear as day. It is completely unsafe to live this close to industry. Now, as we move forward in the coming days, weeks, and months, we must ask ourselves, is trying to co-exist with these industries worth risking our health and well-being and that of our families? Is it worth risking our lives?