It's been a busy spring for Healthy Gulf and our community partners in Louisiana. With more than 34 new methane gas, carbon capture and petrochemical projects planned for the state, Louisiana is ground zero for fossil fuels and climate chaos. But we're building a broad, fighting movement for people and our planet!
In March we teamed up with Louisiana for a Green New Deal, Stop the Money Pipeline and more than 20 other Louisiana-based organizations to host a Week of Climate Action. The Week took place between March 18th – March 25th and featured seven different events in five parishes.
Kicking things off on March 18th, our friends at Louisiana Just Recovery Network hosted a "Shoulder-Ready Benefit" to honor the foot soldiers of the environmental justice movement and raise funds to support on-going work rebuilding hurricane-damaged homes in Cancer Alley.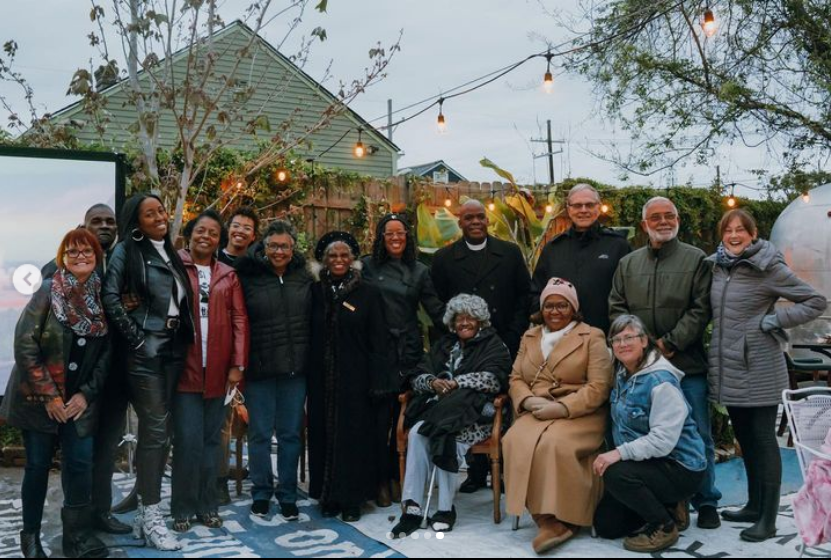 On the 21st, Louisiana for a Green New Deal hosted a nature walk and community dinner in Lafayette. On the 22nd we got our hands dirty restoring our wetlands at a coastal marsh grass planting hosted by Common Ground Relief in Bayou Bienvenue.

On the 23rd Healthy Gulf's Organizing Fellows in Southwest Louisiana teamed up with The Vessel Project, Lake Charles Ward 3 Recreation and local official Mike Smith to host "Envisioning a Better North Lake Charles," a community event with dinner and live local music.
The Patois International Human Rights Film Festival joined the Week of Action on Friday the 24th, hosting a screening of three climate justice documentary shorts and a panel discussion.
On the 25th we closed out the busy week with two final events: a community cookout in Ascension Parish and a huge arts & culture fest in Arabi, LA.
More than 530 Louisianans from 9 different parishes participated in the Week of Action, and we were able to invest more than $10,000 to support dozens of Louisiana's small businesses, artists, and musicians.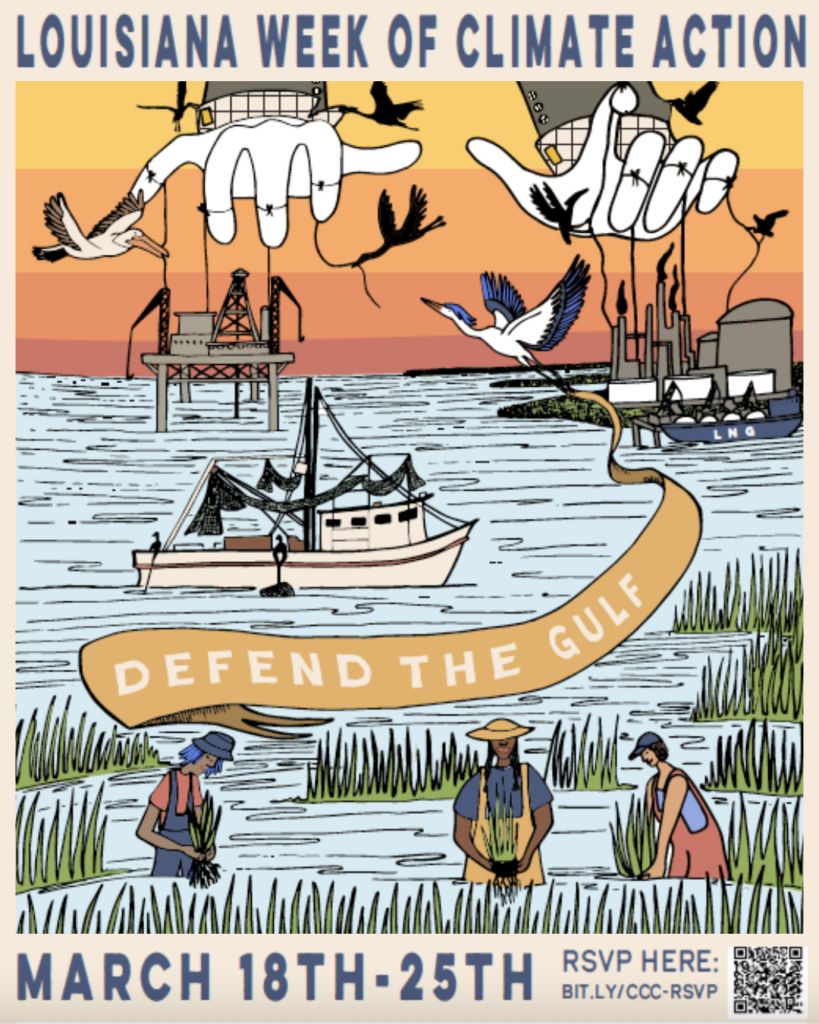 There are so many ways you can get involved: 
Check out a full calendar of Earth Week events across Louisiana!
Move your money from big banks funding fossil fuels to your local credit union or a green bank
Follow these grassroots groups & coalitions on social media: