Cameron, Louisiana is one of the state's dirty hidden secrets. Over the past 100 years, a number of climate change-induced storms have devastated the city and parish, leaving only a small number of locals to continue their traditions and normal lives.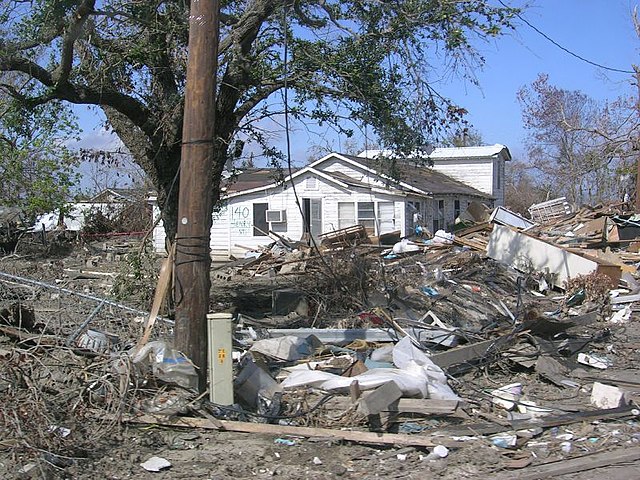 As storms have forced many to desert the Cameron Parish coast, industry has used the opportunity to take over their land and exploit the remaining residents in the process. In early November, I attended the Louisiana Department of Natural Resources public hearing on CP2 LNG and the Coastal Use Permit for the Venture Global CP Xpress Pipeline. As always, the drive to Cameron is a reminder of what was once a gem along the coast, but now is a guinea pig for the oil and gas industry.
The hearing revealed a concerning trend among the few remaining residents of Cameron Parish, a sense of community with Venture Global, a multibillion dollar company that has been accused of intentionally polluting in Louisiana to boost profits. Many residents boasted about the way Venture Global caters to their needs, while failing to mention that the same company is responsible for the devastating loss of wetlands and fisheries in Cameron as well as the toxic chemical flares that burn day and night practically in residents' backyards. Many older residents mentioned how numerous big oil and gas companies left Cameron after their need for the land was done, but, inexplicably, residents did not seem to hold the same concerns when it came to Venture Global.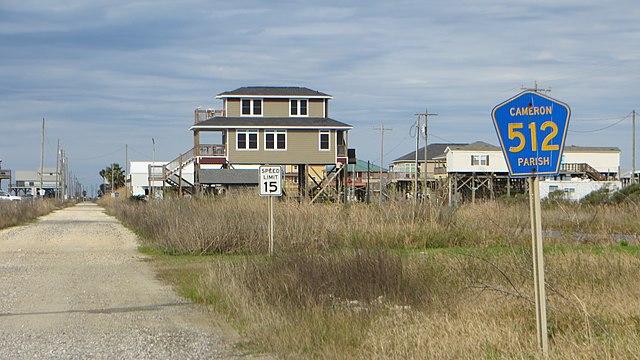 After the hearing, the residents of Cameron weighed heavily on my heart. Many didn't want us there to testify against Venture Global. They felt we didn't understand their struggle, and in some ways, many of us don't– but I do. As a Lake Charles native, I come from a community that has constantly been left out of conversations for change. I understand how it feels to be left behind. But I was not the only industry critic in attendance who knows what Cameron Parish is contending with. Many other organizers who were in attendance, including a group of elders from Mossville, Louisiana, deeply understand the pain of losing your home and family at the blink of an eye.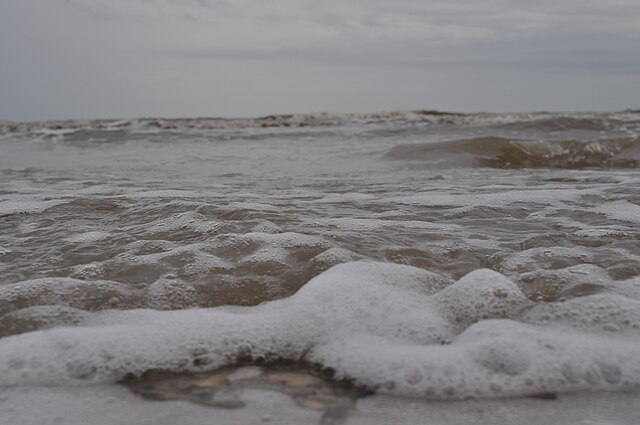 During my time with Healthy Gulf, I've learned that, for many communities, basic needs must be met before residents can devote any time, energy, or concern to anything else. Climate change, politics, environmental justice– all of this is low on the priorities list for people in communities like Cameron whose main focus, understandably, is on the day-to-day necessities of survival.
So how do we come together to genuinely help and build community in Cameron? How do we build trust the same way Venture Global and various other companies have? I believe we succeed by continuing to show up to educate and empower this community and others like it. That's just the start, but it's essential to preserving our coastal communities, cultural heritage, and our environment.
…
Breon Robinson is the Southwest Louisiana/Southeast Texas Organizer for Healthy Gulf. Her work includes organizing with frontline community members to help stop or delay LNG (liquified natural gas) and petrochemical buildout in Southwest Louisiana and Southeast Texas, while helping to create a positive vision for the region's future.