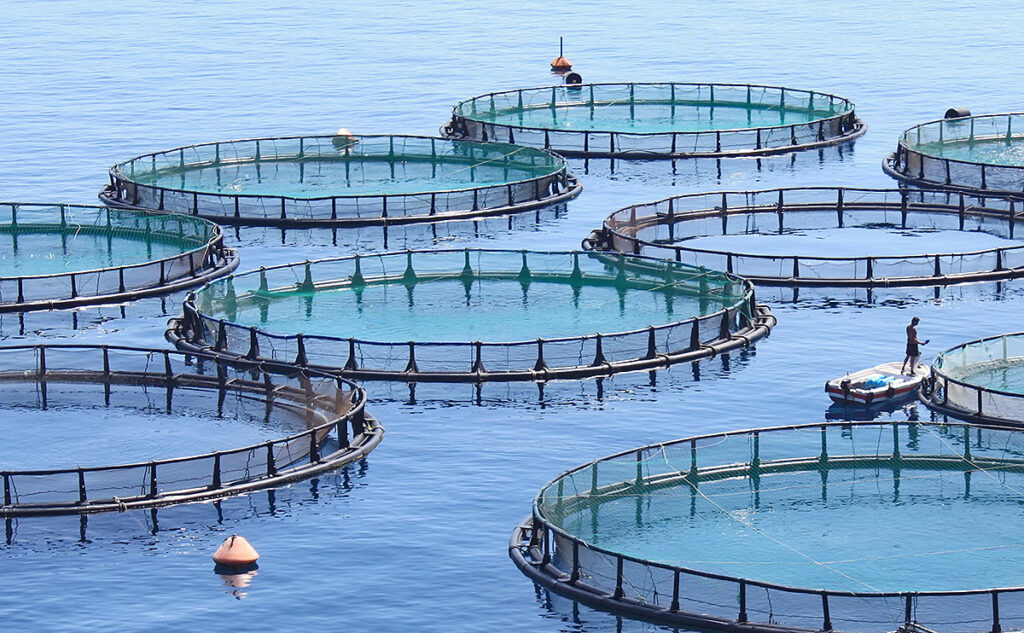 The ongoing saga of Manna Farms and their attempt to place an industrial-scale fish farm off Pensacola Beach, FL points-out an inescapable fact about fish farms: With all of the problems they can cause, their promoters are finding it hard to find a good place to put them. The latest such dilemma for Manna Farms comes courtesy of one of the rarest animals on the entire planet: the Rice's whale.
Our coastal waters are full of a wide range of different uses and features—some natural and some from human activities. There are a lot of things happening out there, and every spot on a map seems to come with some type of potential conflict.
Such is the case for Manna Farms and their attempt to site an industrial fish farm some 23 miles off Pensacola Beach that would raise over 5 million pounds of fish annually. Shipping lanes must be avoided, along with areas where commercial fisherfolk pull their nets. Then there are artificial and natural reefs that could be harmed by fish farm waste, which is high in nitrogen and can contribute to the formation of dead zones in the Gulf of Mexico. In addition, nearly the entire eastern Gulf of Mexico is used for major testing and training by the U.S. military, further limiting the space available.
Then there are visibility issues, as putting a farm too close to shore would mean that those enjoying the area's beautiful white sand beaches might see floating cages, support vessels and nighttime lighting rather than a clear horizon of Gulf and sky. Local tourism officials would never accept that. But going too far offshore adds additional costs with greater distances for work crews to travel and an increased carbon footprint.
Every move north, south, east or west seems to have a conflict and a new set of issues. And our Federal agencies that manage offshore waters are supposed to make sure that these conflicts are avoided in any proposed uses of these common resources owned by all Americans and held in the public trust.
This proposed fish farm was said to have already worked through those issues to settle on its preferred location. Apparently, that is not the case.
We have learned that Federal officials are pushing Manna to relocate its proposed fish farm because of the threat these cages pose to the Rice's whale. The proposed location is inside the core habitat for the whale, a species with only 30 – 50 remaining individuals. The possibility of entanglement in the cages and mooring lines for the proposed farm represent a major threat to a species where the death of even a single individual would be catastrophic.
But where could the farm relocate? Again, there are conflicts in every direction. Could it be that there are no good locations for an offshore fish farm?