Recently I attended a beautiful All Saints Day ceremony on the East Bank of St James Parish, hosted by the local grassroots organization Inclusive Louisiana. We were gathered to honor the life and contributions of Zilia "Mama Dutt" Johnson, a midwife who served the community of Romeville for decades and helped countless mothers deliver children into the world. The event featured song and prayer, demonstrating Inclusive's commitment to honor the ancestors who built St James Parish as it fights to defend the rights of those living there today.
Inclusive LA is an emerging group of environmental justice leaders in St James Parish, LA. The parish is nestled in the region many locals have nicknamed "Cancer Alley," which stretches along the Mississippi River from Baton Rouge to New Orleans. Home to hundreds of chemical plants and oil refineries, "Cancer Alley" has some of the most polluted air in the U.S. Most of these industrial facilities are located near historic African-American communities.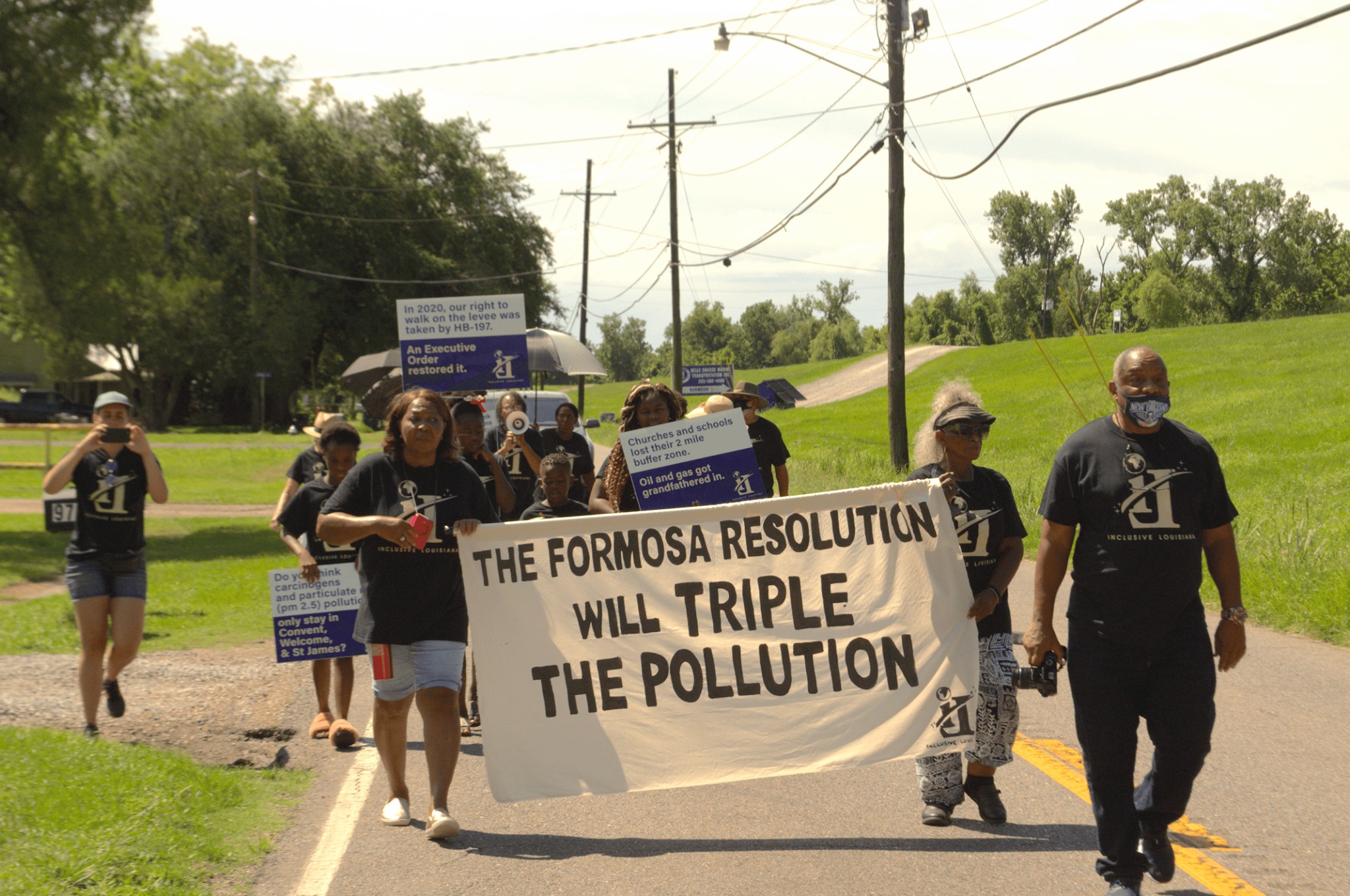 Inclusive LA is led by lifelong St James Parish residents Gail LeBoeuf, Myrtle Felton and Barbara Washington, who for years have organized to win clean air, water, and just community development.
In 2014 when the St James Parish Council passed a new land use plan, zoning much of the majority African-American 4th and 5th Districts of the parish as "Residential/Future Industrial," these three women stood up to defend the future of their communities. Inclusive LA's leaders live in the 4th District, where many of the parish's oil, gas and petrochemical facilities are located. They feared that a "Future Industrial" zoning would open up the district to even more polluting industry.
Inclusive LA has organized to reform the Industrial Tax Exemption Program (ITEP), one of the most overly generous corporate tax give-away programs in the US. Their members have published countless op-eds in the St James News-Examiner to raise community awareness about the program, which guarantees 80% tax abatements for periods of up to 10 years to industrial facilities in Louisiana: allocating taxpayer dollars that could be used for schools, roads and services towards polluting industry. In 2020, Inclusive LA members were part of the grassroots effort to successfully block Constitutional Amendment 5, which would have rolled back reforms made to ITEP in 2016.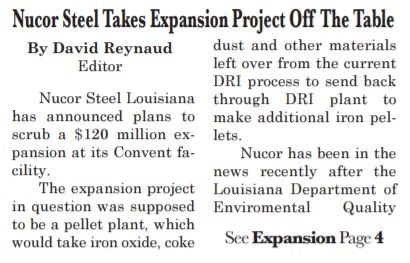 Recently, Inclusive LA has fought to hold the Nucor Steel facility accountable. Two Inclusive leaders, Ms. Felton and Ms. Washington, live at the fenceline of this facility. When they found out that Nucor had been in violation of its air permits for nearly six years, they sprung into action to demand real penalties for the facility and a stop to Nucor's proposed $120 million expansion. Their hard work paid off – in August of 2021 Nucor announced that it would cancel the expansion.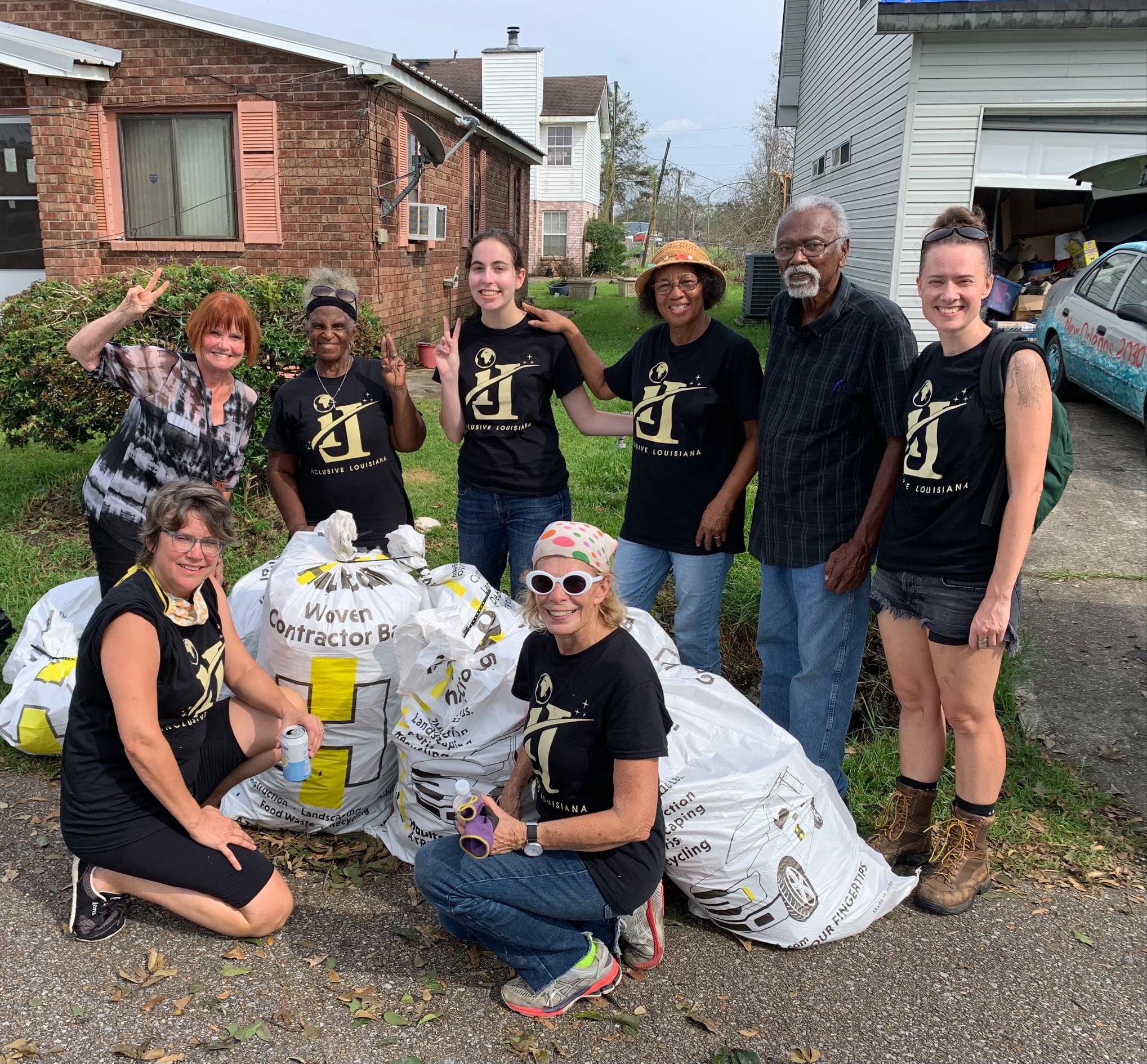 In the weeks since Ida hit southeast Louisiana, members of Inclusive LA have worked hard to support their communities even as the St James Parish Council provided little-to-no relief for residents of the 4th District. A downed utility pole blocked a street in Romeville, LA (a small community in the 4th District, on the East Bank of the Mississippi) for nearly two weeks while residents were without power and facing significant damage to their homes. Inclusive members have worked with organizational partners, including Healthy Gulf, to distribute hundreds of bags of supplies, tarp roofs, gut water-damaged homes and clear storm debris.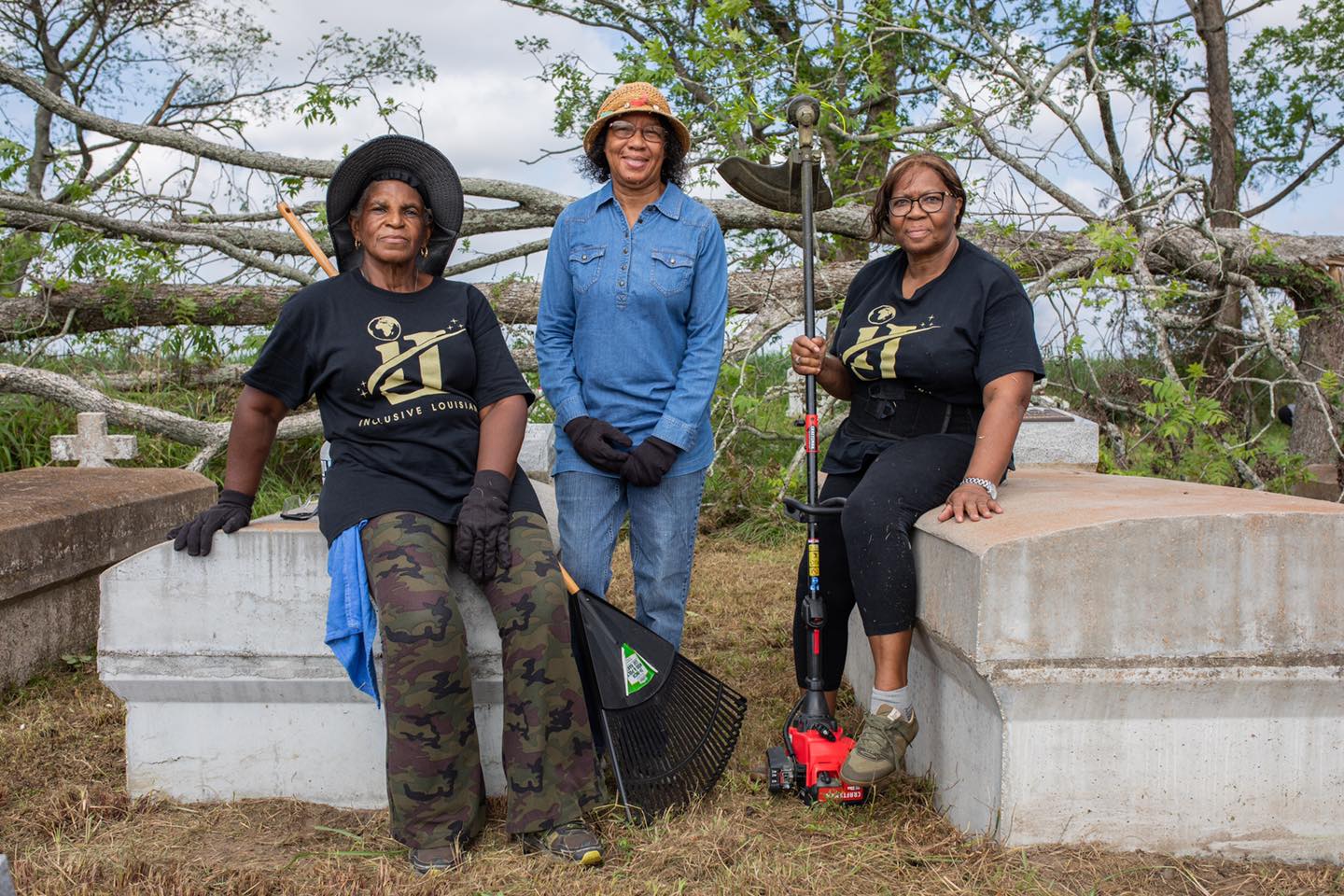 While their organization was founded only recently, the women who lead Inclusive all have years of experience as community organizers and environmentalists. Their victories over the past year demonstrate their powerful commitment to advocate for their communities, and for St James Parish as a whole. Healthy Gulf is proud to partner with this strong, grassroots organization and excited to see what Inclusive LA will accomplish next.
You can make a tax-deductible contribution to Inclusive LA here.